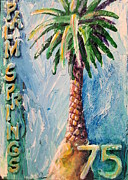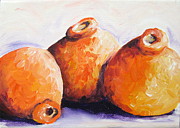 Time for 99 Bucks! Well, it's almost that time, it's just a couple weeks away. Saturday, April 13 at Hotel Zozo in Palm Springs, 4:30 PM. Mark you calendars.
These are a few of the hundreds of small canvases that will be available for purchase:
Good things come in small packages! Each year Artist Council members and their friends solicit artwork on 5" x 7" canvases from celebrities and artists from around the state, the nation and the world. At the 99 Bucks sale, hundreds of these artworks are displayed and each only costs $99. The hook: the buyer doesn't know who created the art until he or she owns it. You never know whose work might be hanging in your home....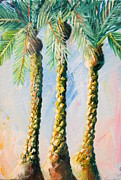 It's a great and fun event, attended by throngs (over 1000 art lovers) who all rush into the gallery at once, snapping up original art at this wonderful price. The energy in the room is incredible. The money raised by the event goes to the Artists' Council of the Palm Springs Art Museum to further efforts of art education to the residents of the Coachella Valley benefiting youth and adults.
Click
HERE
to go to the on-line gallery where you see all of the little canvases that will be available at 99 Bucks each. Hopefully I will see you at Hotel Zozo on April 13 at 4:30 PM.